…όσο θυμάμαι τον εαυτό μου, φτιάχνω κάτι με τα χέρια μου …κάποια στιγμή έφτασα και στο χειροποίητο κόσμημα.
Έχουν περάσει περίπου 15 χρόνια που φτιάχνω κοσμήματα και ακόμα κάθε καινούργια ιδέα που μου έρχεται στο μυαλό, με αναστατώνει, με συνεπαίρνει …μέχρι να την πραγματοποιήσω και να την δω ολοκληρωμένη.
Νιώθω τυχερή που μου αρέσει τόσο πολύ αυτό που κάνω…
Τα κοσμήματά μου, είναι κυριολεκτικά … «τα κομμάτια μου».
H δουλειά μου χαρακτηρίζεται από λιτές φόρμες, κίνηση και σύνθεση.
Χρησιμοποιώ κυρίως ασήμι 925 και διάφορα άλλα υλικά, όπως κηροκλωστές, μεταξοκλωστές, δίχτυ, δέρμα και ημιπολύτιμες πέτρες.
Από το 2005 έως και σήμερα έχω εργαστήριο χειροποίητου κοσμήματος, στην αγαπημένη Αμοργό, όπου ζω και εργάζομαι τους καλοκαιρινούς μήνες.
…as far as I can remember myself, I've been making things with my hands …and this led me to handmade jewellery.
Now, it's been 15 years of jewellery making and yet, every new idea that comes to mind still thrills me, excites me enough to shape and make it real… in my hands.
I feel lucky that I like what I do so much…
Μy jewels are, literally … "my pieces".
I mostly use sterling silver, as well as other materials, such as waxed chord and thread, silk thread, semiprecious stones and leather.
I think that the words that best describe my work are fluid but simple shapes, synthesis of materials and a sense of motion.
Since 2005, I have set up my jewellery workshop on my beloved island of Amorgos, where I live and work during the summer months.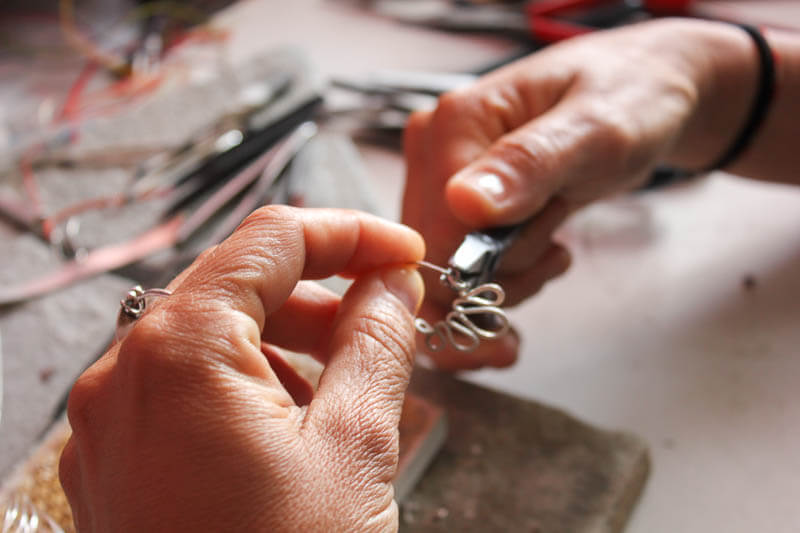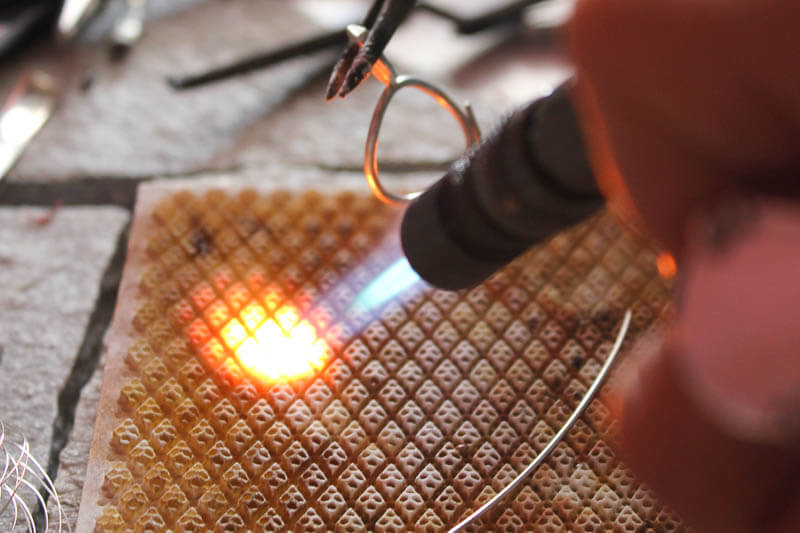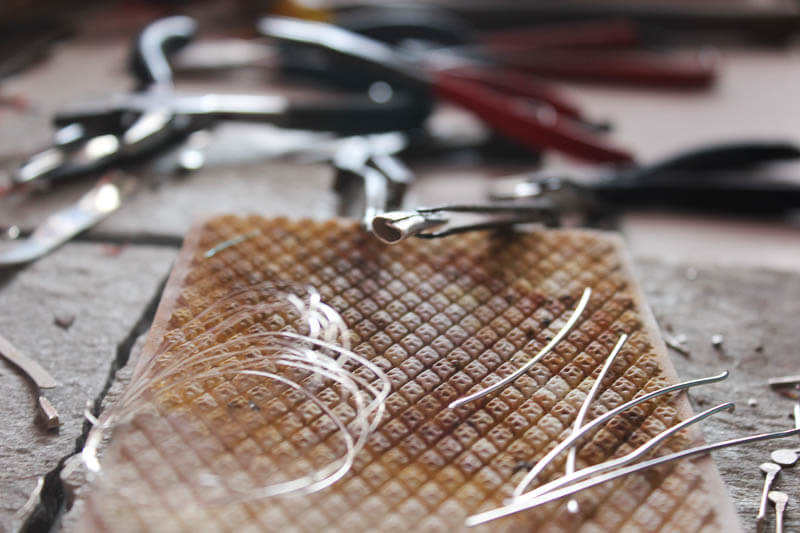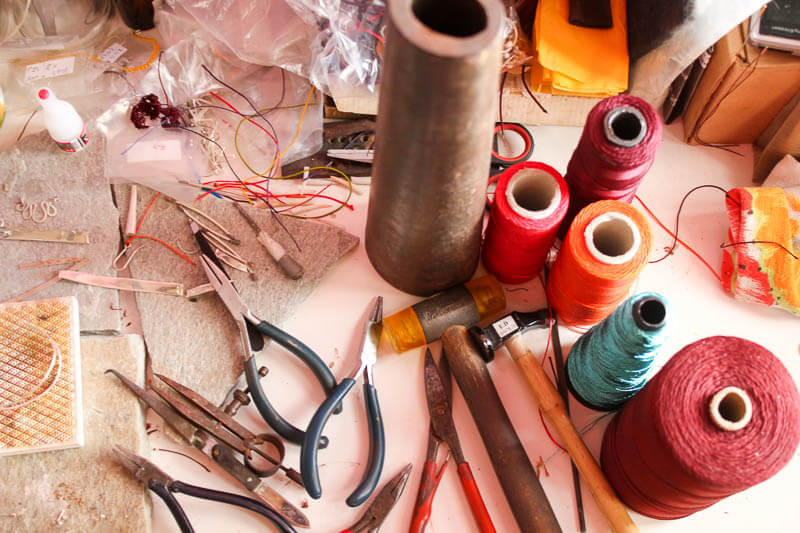 "We don't see things as they are, we see them as we are…"
— Anaïs Nin